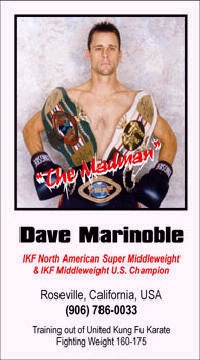 Want To Be A Champion?...
Don't Forget To "LOOK" Like One TOO!
FIGHTERS!
If you want to be a TOP CLASS PROFESSIONAL, you need to LOOK LIKE A PROFESSIONAL!
Promote Yourself like A WINNER for...
That BIG Title Bout - To Promoters.
Seminar Instruction.
Special Event Appearances.
Public Speaking Appearances.
Movie Auditions.
AND MORE!!!
Introducing A New...
Fighter Promo-Pak From Foster Graphics!
Get Yourself Some Photo Cards, (Pictured Right) or 8" x 10" Autograph Pictures with Your Info On Them (Zed Cards), Personalized Color Posters (Small Quantities and Sizes Available) Business Cards, AND MORE!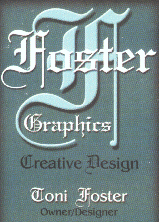 The IKF Would Like to Introduce You to Our Official Design Firm,
Foster Graphics.
If you are looking for that Champion Look,
consult with Foster Graphics as we have for:
BUSINESS START UP: Logo Creation, Business Cards, Brochures.
BUSINESS MARKETING: Flyers, Newsletters, Presentation Folders, Publications, Magazines, Photo Restoration, Website Design.
SPECIAL EVENTS: Kickboxing Event Programs (Full color available) Posters, Promotional Material, Event Flyers...AND MORE!!!
They Will Give YOU A KNOCKOUT Image!!!
Foster Graphics
9385 Old State Highway - Entrance At Rear Of Building Office
(916) 663-9799 - Fax (916) 663-4510
E-mail: info@fostergraphics.com
www.FosterGraphics.com